Cherry Hill Christmas Lights
Holiday LIGHTING IN CHERRY HILL, NJ Why Choose Us For Holiday Lights in New Jersey?
Captivating displays that evoke pure holiday magic.
Expertly designed lighting to illuminate your festive spirit.
Transforming homes into dazzling winter wonderlands from inception.
Effortless installation, leaving you more time to celebrate.
Time-tested reputation for turning homes into festive marvels.
Choose us for a joyful, stress-free holiday lighting experience.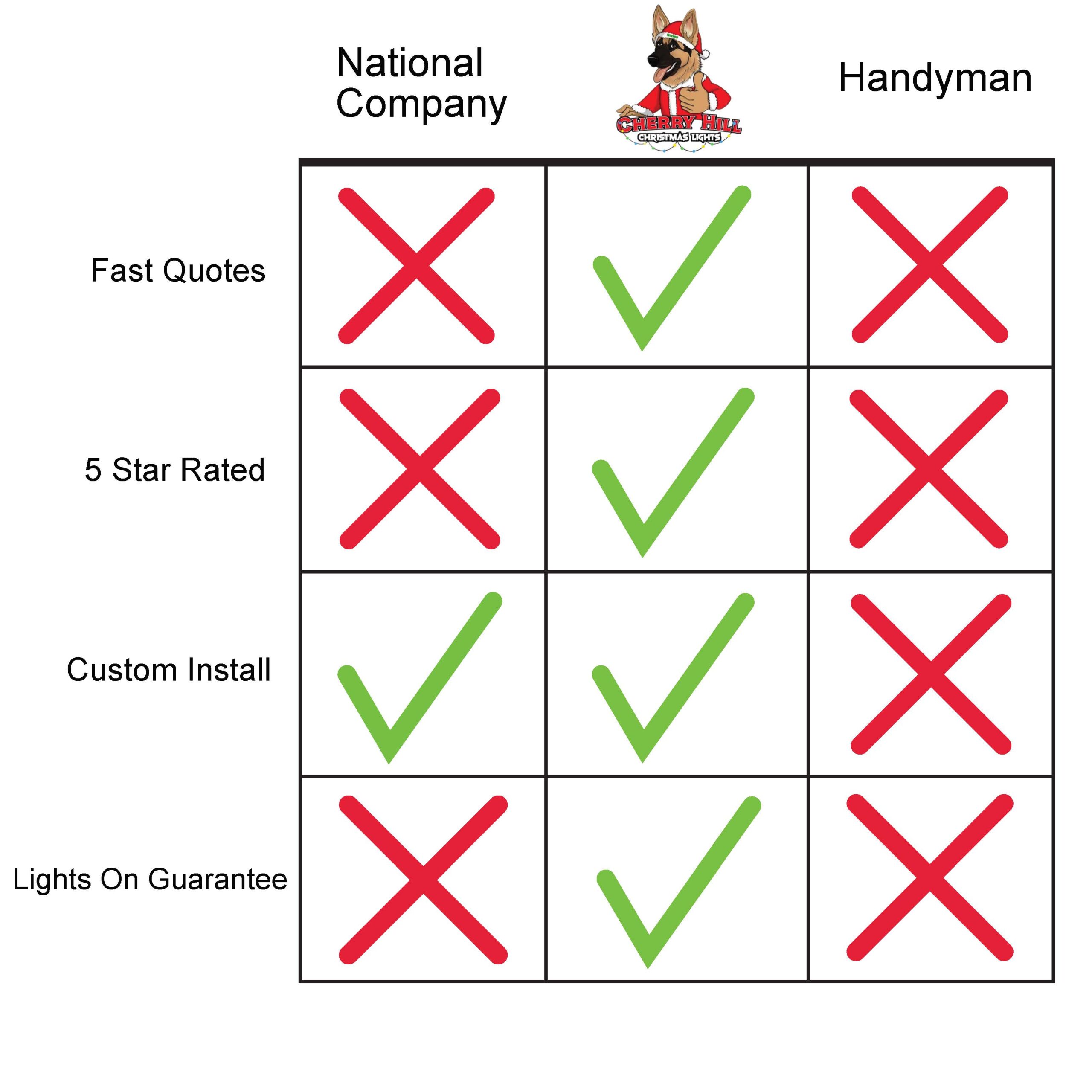 Contact Us For Your Free Estimate!
How Our Holiday Lighting Service in Cherry Hill Works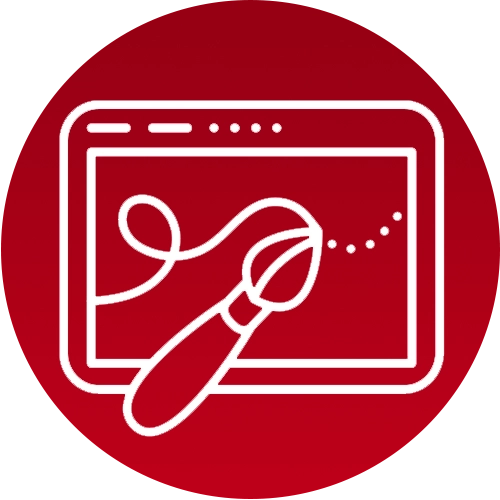 Custom Design Your Holiday Lighting for your Home or Business.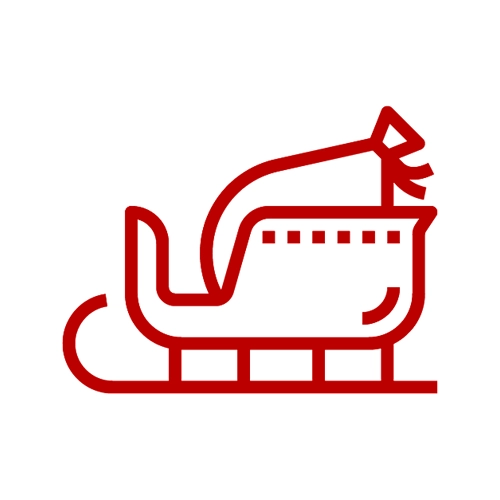 We provide all lights, materials, timers, cords, and other accessories.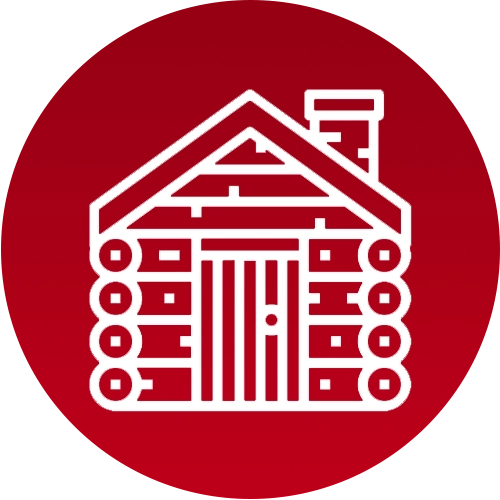 We custom install to your home or business. We even cut the cords to fit on site.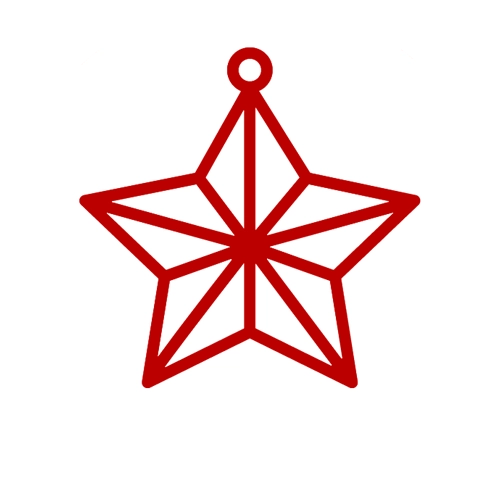 We use commercial products only.
A timer is used to turn the lights on and off to your desired schedule.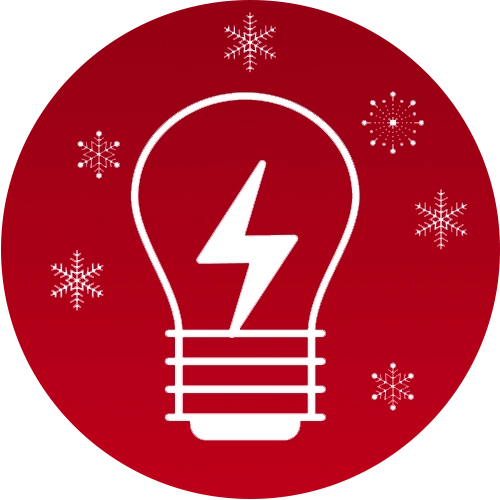 We provide a 24 hour lights on guarantee. Your lights will always be on.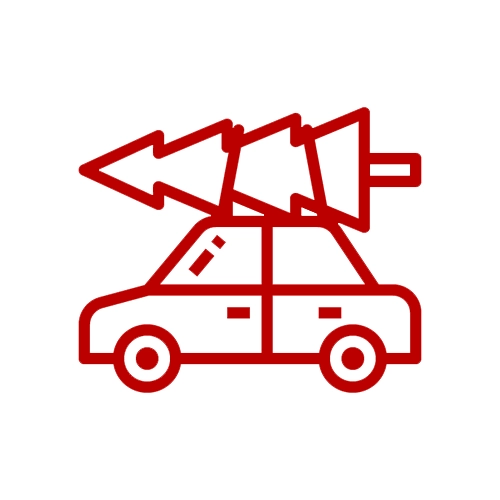 We take down the lights in January.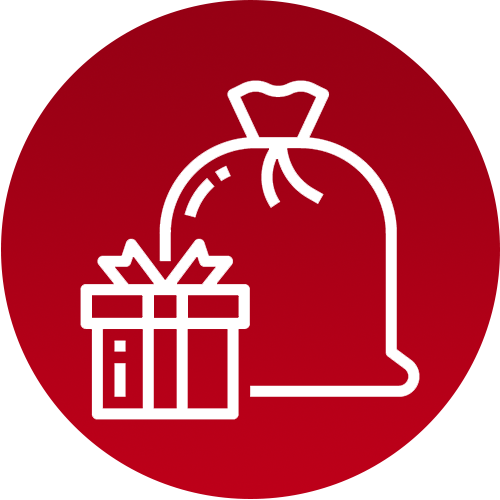 The lights are maintained and stored by us to be ready for the next holiday light season.
Customized Designs
Our team at Cherry Hill Christmas Lights works closely with you to create personalized and unique lighting designs that match your preferences and the aesthetics of your property.
Professional Installation
When you choose our services, we take care of the entire installation process. Our skilled technicians ensure that the lights are safely and meticulously installed, saving you time and effort.
Maintenance and Support
We offer ongoing maintenance and support throughout the holiday season. If any issues arise with the lighting, you can rely on our team to promptly address and resolve them.
Stress-Free Experience
With our services, you can enjoy the festive spirit without the stress of setting up and managing the lights yourself. We handle everything, allowing you to focus on celebrating and making memories with your loved ones. Contact Us
Contact Cherry Hill Christmas Lights for any questions or inquiries you may have.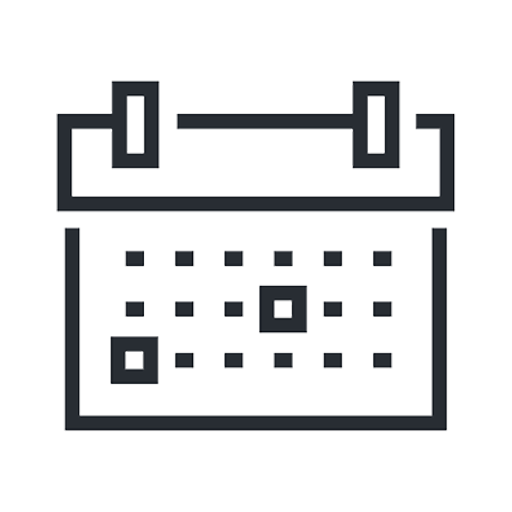 Schedule A Visit
Schedule an visit with Cherry Hill Christmas Lights to plan your holiday lighting setup.

We Do The Work
At Cherry Hill Christmas Lights, we handle all the setup and installation work for you.

Shine Bright
Shine Bright with Cherry Hill Christmas Lights'  beautifully illuminated displays.
Contact Us For Your Free Estimate!
wHAT MAKES
Cherry Hill Christmas Lights

 BEST IN New Jersey?

Cherry Hill Christmas Lights are known for their breathtaking and elaborate displays. The organizers put great effort into creating immersive and visually stunning scenes that captivate visitors of all ages.

We understand the importance of family traditions during the holidays. Our displays provide the perfect backdrop for families to create lasting memories and cherished moments together.

Every aspect of our displays is thoughtfully designed to evoke emotions and create an enchanting ambiance. We pay attention to details, ensuring that every corner of our exhibit contributes to the overall magic.
Angel, O
This is the 2nd time I used this company and couldn't be happier!! Setting up the appointment was so easy (I even had to reschedule once and it was no problem) and they are super responsive. They answer quickly and provide you with a thorough quote. On the day of service, the team arrived on time (even a couple of minutes early), and were polite, efficient, and very respectful of my house and property. But most importantly, my house looks great!! I would highly recommend them

Linda, P
Jamie's crew showed up promptly on the designated day. They were mindful of my property, did a great job and were a pleasure to work with. I also love the fact that they are family owned and operated. Can't go wrong with this company!

NVP Patel
Jamie was prompt in giving me an estimate. Couple of days before starting work, he was courteous in letting me know the time frame he would be arriving. He was on time and did a great job, will definitely call him again and recommend him to my family and friends.

Holiday Lighting in Cherry Hill, NJ
In the heart of New Jersey, Cherry Hill transforms into a radiant spectacle when the holiday season descends. As the chilly winds of winter begin to sweep across the town, every home, street, and park comes alive with the spirit of festivity, and it's largely thanks to the magic of holiday lighting. Cherry Hill Christmas Lights leads this transformation, merging innovation with tradition to craft awe-inspiring displays of luminous artistry. We understand the significance of the season — it's more than just lights and decorations; it's about invoking warmth, nostalgia, and a sense of belonging. Each twinkle and shimmer is a reflection of the community's shared joys, memories, and hopes.
Our expertise in holiday lighting is rooted in years of experience and an unyielding commitment to excellence. We've helped countless homes and businesses in Cherry Hill dazzle neighbors, visitors, and passersby with unique and mesmerizing light installations. From the soft glow of classic white lights to vibrant, dynamic color displays, we ensure that every installation is a masterpiece. Moreover, Cherry Hill's diverse architecture and natural beauty provide the perfect canvas. The fusion of historic structures, modern homes, and verdant parks with our custom lighting designs results in breathtaking vistas that capture the essence of the holidays.
So, as the season approaches, remember that Cherry Hill's holiday spirit is illuminated by its lights, and Cherry Hill Christmas Lights is honored to be at the heart of this luminous tradition.
Secure installations minimize electrical and fall risks
Expertise in tailored, unique displays
Durable, weather-resistant equipment for lasting brilliance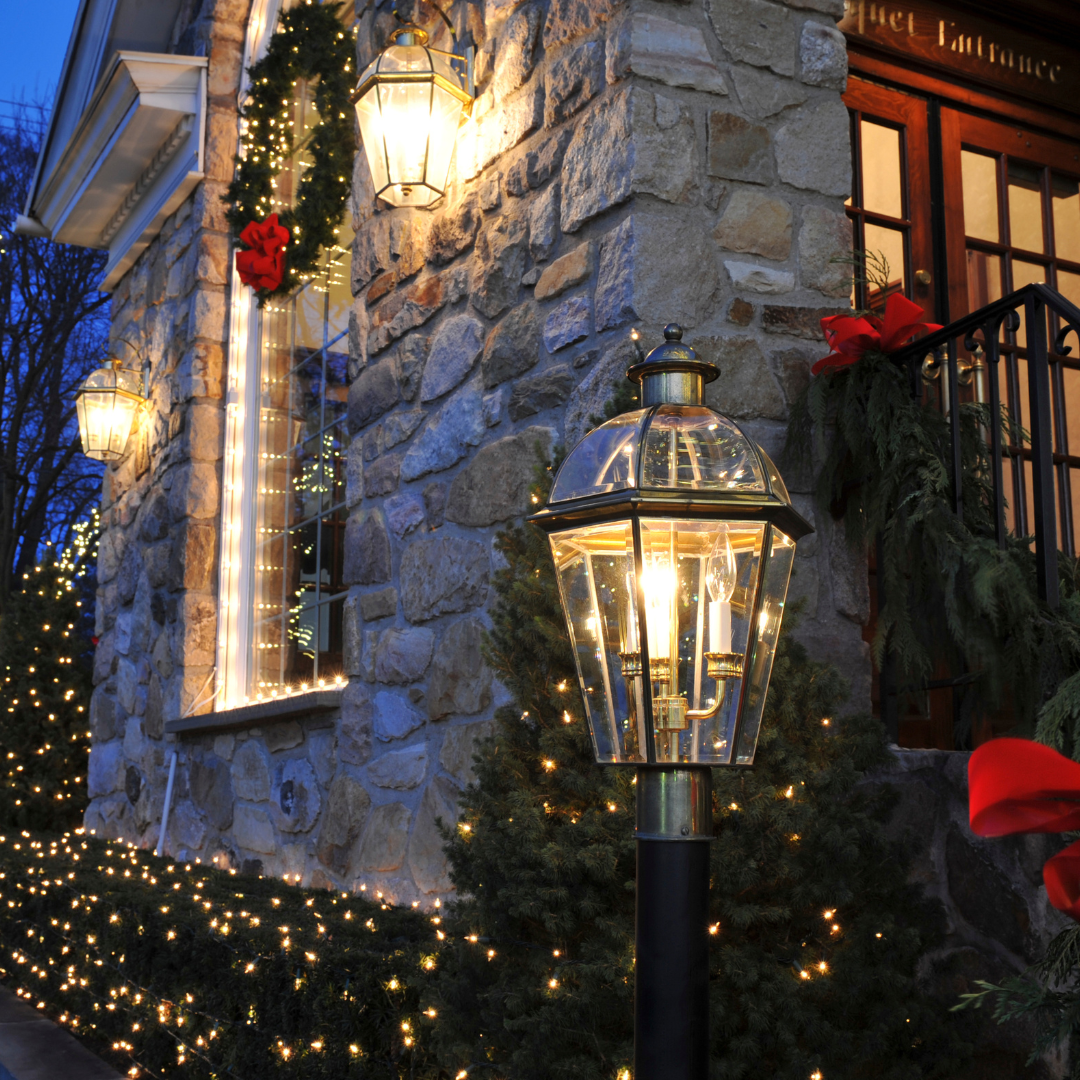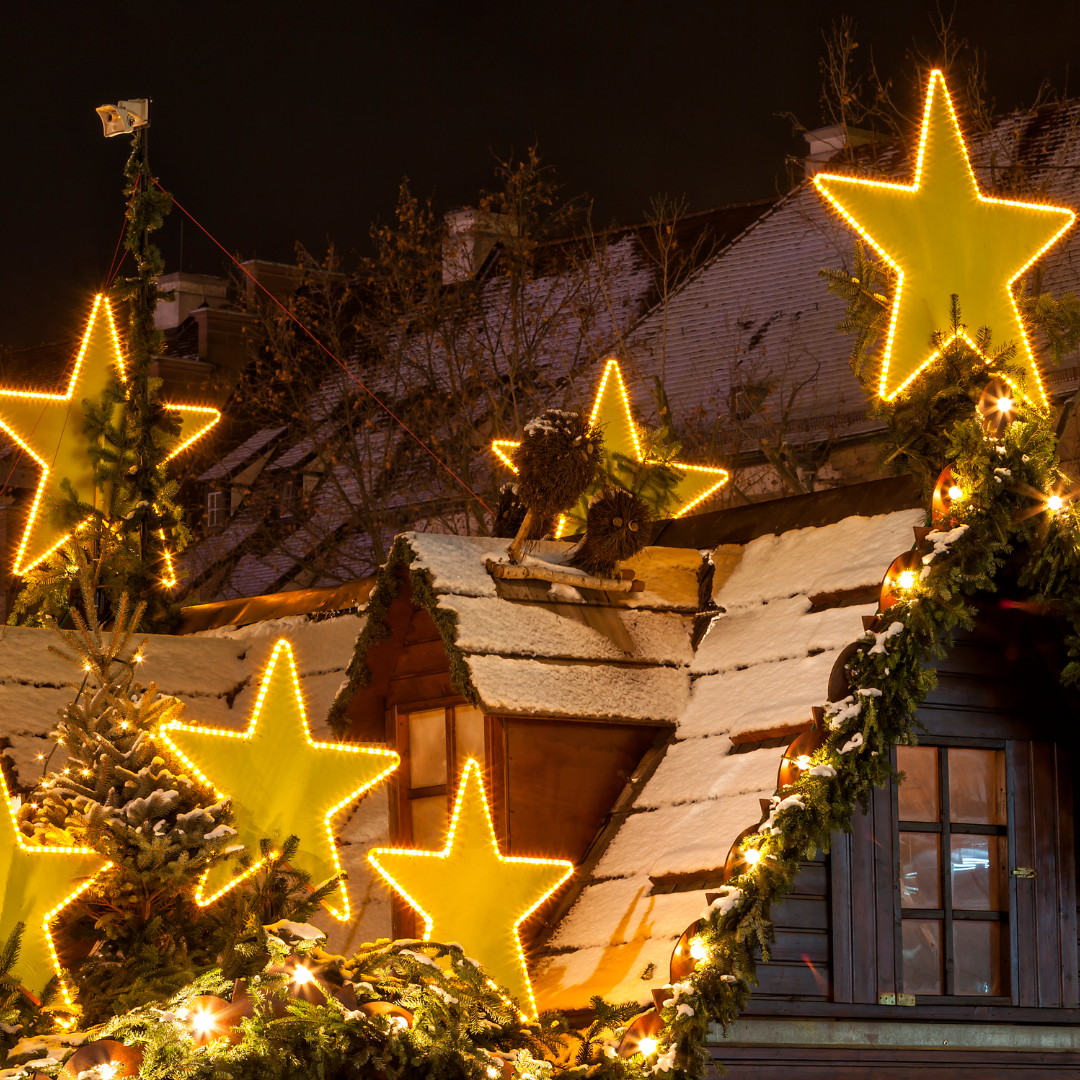 Frequently Asked Questions
Why should I choose Cherry Hill Christmas Lights for my holiday lighting needs?
At Cherry Hill Christmas Lights, we pride ourselves on bringing the festive spirit to the heart of Cherry Hill, NJ. Our team is dedicated to ensuring safety, efficiency, and unmatched brilliance in our lighting displays. With years of experience and a keen eye for design, we transform homes and businesses into winter wonderlands. Trust us to brighten your holidays!
How early should I book an installation appointment?
The holiday season is our busiest time of the year, and our schedule tends to fill up quickly. We recommend reaching out to us by early October to secure your preferred date. However, we strive to accommodate all our clients, so don't hesitate to contact us even if the season is in full swing!
Are the lighting systems safe for outdoor use in Cherry Hill's winter conditions?
Absolutely! Safety is our top priority. All our lighting equipment is designed for outdoor use, and our team is trained to install lights in a way that they remain secure and functional, regardless of the weather conditions. Cherry Hill Christmas Lights ensures that every bulb shines bright and safe all season long.
What happens if there's a malfunction or issue with my lights during the season?
We stand by the quality of our installations, but we understand that sometimes issues can arise. If you experience any malfunctions or concerns with your lighting system, just give us a call. Our dedicated support team is on standby to address and resolve any issues promptly, ensuring your holidays remain merry and bright!
We Are Committed To Your 100% Satisfaction
When the festive season edges closer, and the first signs of winter touch the air, there's a shared anticipation for the spellbinding glow of holiday lights. If you've ever found yourself thinking, "Where can I find the best holiday lighting near me?", you're not alone. Every year, many search for local professionals to bring that quintessential festive sparkle to their homes and businesses.
Seeking holiday lighting in your vicinity has its benefits. Local lighting professionals are well-versed with the region's climatic conditions, ensuring that installations are both dazzling and durable. Moreover, proximity means prompt service, be it initial installation or any mid-season adjustments. Choosing a local holiday lighting expert guarantees a personalized touch. They're not just lighting up a building; they're illuminating a neighbor's residence, a community center, or a local storefront. There's an inherent passion and commitment to making one's own community shine its brightest.
And then there's the unmatched joy of seeing familiar locales draped in seasonal brilliance. Perhaps it's the local cafe where you grab your morning coffee, adorned with twinkling icicles, or the neighboring house transformed into a beacon of festive cheer. In essence, "holiday lighting near me" is not just about proximity; it's about community, familiarity, and shared celebration. This season, as you set out to brighten your spaces, remember that local professionals are ready to bring the magic of the holidays right to your doorstep.
Hassle-free installation and removal
Energy-efficient lighting solutions
Quick support for mid-season adjustments